Impatient Memories
September 19, 2009
31,446,926 seconds
Subtract or add a few
And it's a whole different day
Another hour
Some other time
There are so many possibilities.
Yet it can't be this very moment
The present won't play what I want
It refuses to take part in my dreams
The future is too far away
I can't bare to wait
Instead I go back to my memories
Painful.
Reminders of what had been
or
Could have been
One thought should do no harm
Just one.
It can't be too horrendous
Ha! Promises..
One thought leads to two
And before I can recall
I'm living another memory
Your arms lock me in place
Your chest is the perfect pillow
Shielding me from any harm
An amorous scent comforts and calms me
I think you just showered
Unwilling.
Gradually.
I pull myself out
Still stuck in disbelief
How did you slip by?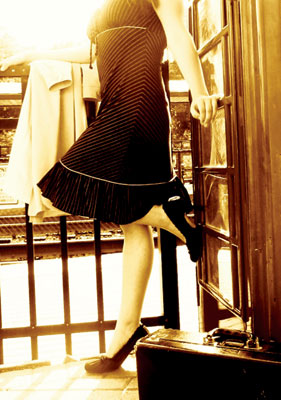 © Martha V., Morton Grove, IL