Car Crash
September 19, 2009
Silent is the world.

As the sound barrier breaks.

Demolished by his reckless speed.

Diving, dodging, swirving through lanes.

5:30 traffic has no authority over him.

He becomes a speeding bullet, rushing towards it's next victim.

The beckoning scarlet lights plead him to stop.

He doesn't, but does notice the semi a second too late.

He stares at it hopelessly,eyes wide like a deer's when enthralled in headlights.

The collision causes spark and oil to explode violently.

But Silent stayed the world.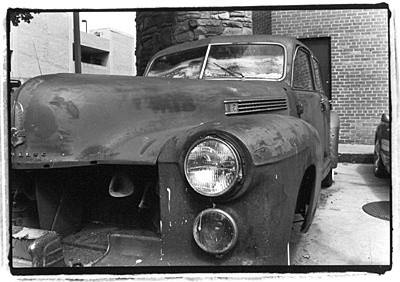 © Jessica T., Bethesda, MD