Gold Lining
September 17, 2009
Just around the corner,
there's a trash can
holding any dream you destroyed.
Just around the block,
a girl cries
for the maker that makes the gold lining of your heart.
The black tar that covers hers is hardening.

The needle punctures her veins.
Drifting away in her arm restraints,
she shuts tight her mouth
and unrevealing eyes.
She drifts quietly for it is released.
Her world is held by cinder blocks
that father time is picking at, Unarmed,
it won't be long until the rocks crash down.

The hidden attention angel hides in clothes of white.
Stuttering until he teaches her the words
of crazy babbling fools from when she was young.
It wasn't until that morning
that she knew she
Could never love.

She sits there thinking of ways to die.
Metal to the head or gas in her lungs.
A little voice screams from inside,
No don't,
Don't make me the bull's-eye.

She buries her feelings away.
No one can understand the pain that lingers through her fragile mind.
Self conscience cells invade her brain taking control.
Push the pain to a place never found.
She makes her gentle smile unmistakable.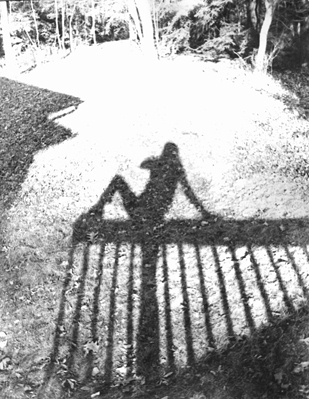 © Catlin W., Cogan Station, PA