My Life.
August 8, 2009
This is My Life
And its like nothings going right.
Day and Night
I CRY...
But can you wipe away the tears?
Someone to take away the pain
that i've felt all these years.
Mothers probably getting beat
While i'm living it up.
My brothers' dying everyday
while he's snorting it up.
COCAINE that is,
yeah, i just found out.
If he died, then I die too
Cause i cant live without.
When i die
I, know im going to heaven
Cause i'm living in hell.
My brother has two choices,
Die or go jail.
When i heard the news,
IT, i didn't wanna believe!
He's like my breath of fresh air
How can i breath?
How can i go on yet inside
I know he's slowly dying?
If i thought he wasnt gonna die
Then I, swear i'd be lying.
I fake a smile
But it's like, bad news everyday.
Praying to God everynight
that he can take it away.
TAKE ME AWAY!
TAKE ME AWAY!
So far away!
If this is how life's gonna be lived,
Then i don't wanna stay.
Moving from Place to Place
Can you please just gimme a home?
Knocking the devil off my back
But he won't leave me alone
Day and Night
man it's like nothings ever going right.
But Lord please gimme better sight
So I can live a better life.
My Life.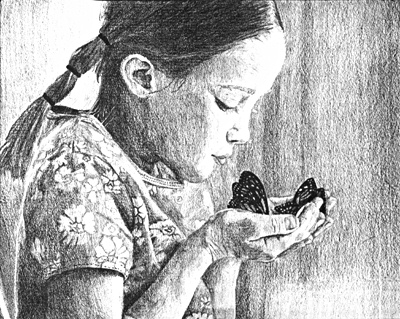 © Alina L., Holland Patent, NY