Summer Night
September 16, 2009
Her words sprang out of her mouth
and were cut in midair.
Out of the halves jumped colors,
daydreams, hopes, fears.
Smiles, tears, frowns, laughter.
Sunny days, rainy days, wind, music.
Love, memories, hate, imaginings, daydreams.
Triumphs, losses, stories, poems, ideas.
And as quickly as her words had come,
they exploded into a shower of bright colors,
like the night they had spent sitting next to each other,
holding hands, watching the fireworks burst into the silent black sky.
And he was amazed.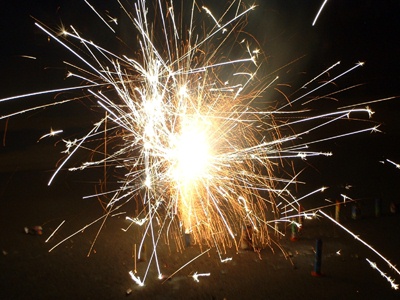 © Kevan B., Beaverton, OR