Shattered Heart Lesson
September 15, 2009
You told me that you loved me that night so long ago.
You held me in your arms,
I felt so safe and sucure. I felt trust.
BUt now you broke that turst, just like glass.
Now youve turned my heart and my sould into ice. The pain that i felt was so horrible, i didnt think it would ever stop.

You broke my heart withno knowledge of what it would do.
I never wanted to love again after you destroyed my heart. I couldnt trust anyone withthe bits and peices of my heart, knowing that it would be broken again.

But one guy after you had more courage and confidence then the rest. And her never gave up on what seemed to be a hopeless cause. He was so patient and caring. Always protecting me from evil. His warm and loveing hands helped my soul to melt and my heart to heal.

When he looks me in the eyes, hes different then the rest. When i look into my sould, i dont see a trace of you. All you are is a forgotten memory. A scar on my heart that is slowly fading away.

When he tells me he loves me, i hold on to those words. When he whispers in my ear i know i can trust him. I know he'll never break my heart, the way you did. You did teach me one thing that day you broke my heart.

Theres a few boys that you think you love, and even fewer boys you KNOW you love.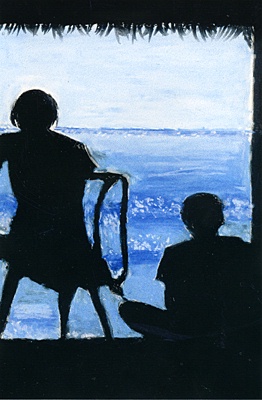 © Julia S., Haddon Heights , NJ