Empitness
September 14, 2009
Sometime you think you understand
But then you find out it was all
Just a mask of hate.
Humorous jokes full of pain.
Lying a lot about stupid things.
Hate that builds up to break my feelings.
Depression about not understanding.
Hurting inside and out already.
No need to add this burn it'll
Leave its scare along with
The cuts that bleed the blood.
Slashing the veins with the
Pain of hateful things.
Greenish yellow puss flowing from the deep
Unhealing cuts of your greed, as it always seems.
You will not go unpunished for your selfish deeds.
Why do you get pleasure from my pain, now hate
is pushing and building up in me. Why do you hate me?
I thought you'd be the light for the dark. The
ending of my pain. The love of my heart. The healer
of my cuts. What have I done to deserve this pain?
Why have you hurt me? Was it not in vein? I thought you loved me? But now I know you were just part of my agonizing pain.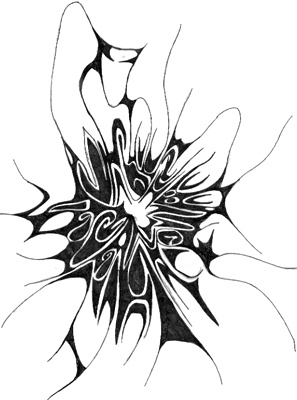 © Ansley F., Tifton, GA