Running off with My Heart
September 6, 2009
you ran ran off with my heart.
you tore it out of my chest
a chest that used to beat for you and sing for you with every thump
your running away far from me still with my heart and an open cavity is left in me
My heart beats for you every second of the day
It beats for you every minute and hour and day
So how can you say it does not when my heart has ran off with you
You're a thief, a foul one too .
You said we would be forever …. But your false and went behind my back
Now you stab me with your ruthless words only to tell me what I know but what I don't
I weep and you try to explain the situation but your words are useless and have no emotion to them .
You touch my arm to which I shove away, your touch used to be so gentle but now it is hostile.
Then your off again running away with her and my heart racing to catch up.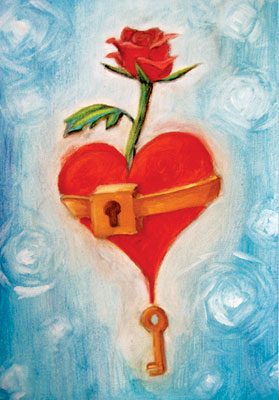 © Louisa L., Pleasanton, CA