Edibly Resisting
September 5, 2009
It's the greatest moments of my life...
The truth will set me free...
But Mommy, what if your proverbs are not my actuality?
So, Mommy, can you make me that sandwich,
Like you did when I was five?
My life is messy and I don't want to cry.
Mommy, can you make me those cookies that you made me when I was small,
I've nearly had enough; I am up against this hard-brick wall.
Mommy, please make me that cherry surprise,
Because I've fallen quite deep.
Thae stairs are nowhere to be found and I'm afraid to take that--- leap.
Mommy, can you give me five more helpings please?
I am lost and depressed; please, I am begging on my knees.
I need those fulfilling feelings that those edibles fill me with;
Like love and happiness
and serenity; that satisfying



feeling of bliss.
It's the defining moments of my life,
Yet I'm sitting here: helpless and alone,
Sagging in this corner just a lump of skin and bone.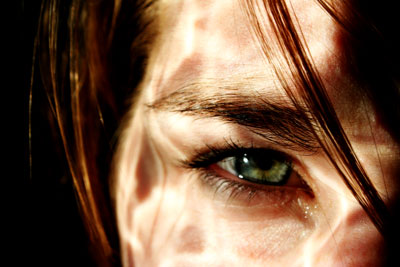 © Monica L., St. George, UT