I am One
September 3, 2009
I am the river;
Rushing waters and angry currents.
Whisking away
All that wished to stay

I am the jagged stones.
The mountain's alabaster tears,
Lost by the riverbed,
Longing for the mountain instead

I am the wildflowers.
Vibrant colors awaken in spring,
Songs of birds,
Quiet words…

I am the mountain,
Tall and old, wise but still learning.
Watching with wide eyes,
As time passes by.

But the mountain knows,
I know,

That the river's current,
Smoothes the jagged stones,
Feeds the wildflowers in spring,
That all is one cohesive tale
That would not go on…

Without each other.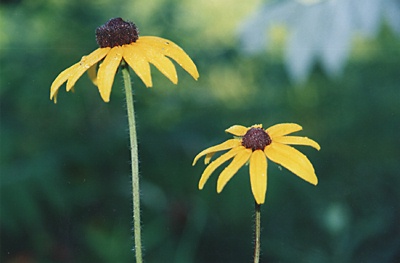 © Allison S., Eau Claire, WI