Listen.
September 2, 2009
Stop. Listen. What do you hear?
Is it the whispering, tapping of rain?
Softly. On your windowsill; a melody.
Every drop, a second gone by -
Without ever stopping or questioning:
"Why?"

Is it the rhythmic waltzing of fingers
Clicking, breathing the letters,
dancing away?
As if nothing else matters.

Maybe it's your own breath,
Stitching a pattern on the glass?
"When," it weakly echoes,
"Shall I be free at last?"

Maybe it's the whirlwind of thoughts,
Muffling the silence of the empty walls?
Familiar voices sing in your head
Of morals… they chant, they preach, they forbid…
Some exuberant,

others – poignantly sad.

A power to choose remains in your hands
Absorb it, to filter the thoughts
Through its sieve, as if sand.
Now listen. Don't stop. The music is pure.
Don't ask "Why?", instead, yourself learn
To play the music that comes from the soul.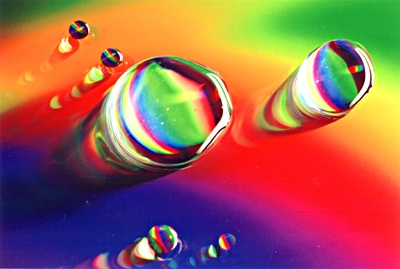 © Matt D., St Peters, MI