Dreaming of Euphoria
August 27, 2009
Sun-dew falls through the window, like rainbow candy,
it shines on the floor;
reflecting shadows of the passing summer days;
when we were lying, lovingly,
in kaleidoscopic fields of flowers,
beside radiant waters of blue.
Star-light, shining bright, sprinkles like diamonds across your face;
you're so very pulchritudious, basking in the glow of Earth's satellite.
You laugh at all my stupid jokes, like tinkling bells,
shimmering through the silent stratosphere.
We were once brilliant together, with stars in our eyes, hands intertwined.
But then you were vanishing with the silvery moon,
over midnight velour skies;
like whisps of smoke, from dimming ocherous flames.
And I'm still just dreaming of euphoria.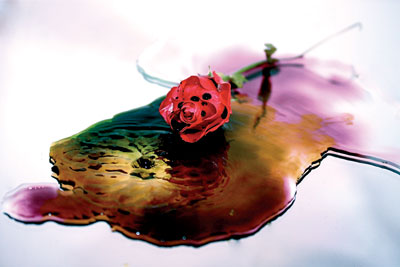 © Garrett M., Port Angeles, WA