Picture Frame
September 8, 2009
There hangs a picture frame like a cloud in the sky
on a wall facing east towards the sun.
I stare at the frame like a cloud in the sky
and I see clearly the wonders not shown:

A red kite deferred on a canvas of blue
The rainbow upon water when light does shine
Perhaps a dimming light on a lonesome street
A special light that's only mine.

But there are more:

The places flowers bring you with ethereal scents
The warm ocean waters that tickle your feet
The bittersweet taste of blood upon impact
The thunder when finger and trigger meet

But there are more:

The greatness of a man on top of the world
The feelings of a woman now a mother
The satisfaction of a job well-done
A greeting at its simplest to significant other

A picture frame, simple yet grand
A window of sorts to life's creative dare
Perhaps it surprises you once I reveal
That inside this frame, nothing's there.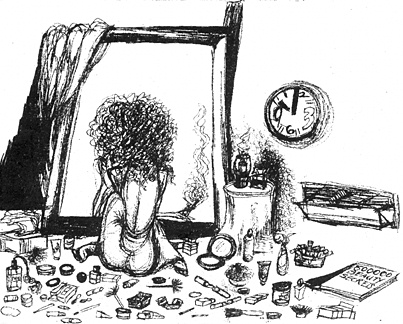 © Asha M., Philadelphia, PA