Morning
MAG
September 7, 2009
When does night disperse,
And fall away
Into the dewy
Dawn of day.
The gold horizon
Shines glinting mist
As waking flowers
Bloom their tryst.
The lively wind throws
The day's first breeze.
And brushes itself
Through the sleeping trees.
A melody chimes
From a bird's first song.
Others join in
'Til they're a hundred strong.
The bright sun
Makes his presence known
And bathes his breath,
On each frozen stone.
The blades of grass,
Stalk freshly crisp
And dandelions lose
Each fragile wisp.
A final shadow
Is chased away
By the innocence
Of the new day.
This time is the reign
To whom all bow.
This time is morning,
This time is now.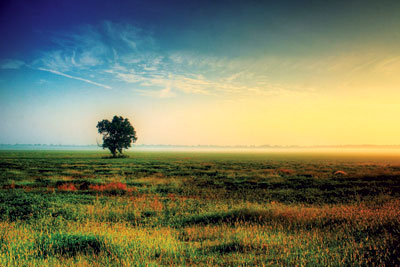 © Taylor M., Pelham, AL