Scarecrow
September 7, 2009
Alabaster skin
Brow swept with ever wild hair
Perfect eyes rimed
Darkened,
Ensnare me.

For a moment in your warm embrace
I would gladly pay
Leave the fading world around me
Give up eternity.

What good will the world do me with no color
What use do I have for life
With out the spark you provide
How am I to find my peace
Without gazing in your eyes.

How thoroughly I feel you loss
When in my mind your visage not
Our partings even deeper sting
When in my thoughts your words don't sing
As they do when they fall from your delicious lips.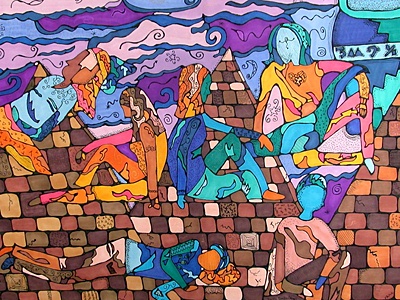 © Katie V., Gainesville, GA