56th Street
MAG
June 24, 2009
The velveteen beards of words on the veterans of wars
Their day-swindled spindly legs framed by Oakwood canes
Skin as thin as oil-soaked translucent paper
Thin as cellophane hanging off the face
Adorned by a well worn, proud, the bristly 'stashe
Dark as sunken eyes, sloping telescopes, kaleidoscopes, monoscopes.
Men who hustle lusty prostitutes, loose and limp and busted
Men speculating prospects without pretense
Without pretext, without preamble, preface, predominance, prejudice.
Men with a routine of dereliction
Knuckles rudely protrude from meatless fingers
Grip a sad-framed Oakwood cane.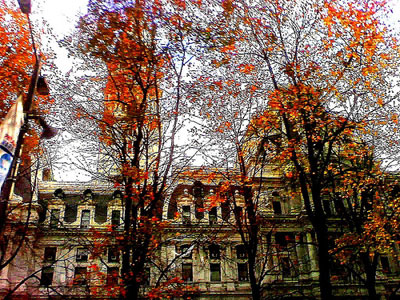 © Jayda S., Jessup, MD