Party
MAG
We feasted on salsa-dipped chips
Licked our grainy fingers.
We decorated golden masks
And hid inhibition behind.
We jumped, danced
Wildly like some strange tribe
In circles around and around
Until we were dizzy with
Faltering steps,
But we were driven
Driven by sheer youth.
We danced on.
Bursts of laughter erupting
We played dangerously with knives,
Drunken on punch,
Popping innocuous balloons.
We skipped on the grass outside,
Wet and cool to our bare feet;
The pretense of black heels hurt
And had long been abandoned.
We screamed at passing cars
Our masks glittering with artificial stars.
We lay and talked beneath the hazy sky,
Crouched on the driveway in our fancy dresses.
Tomorrow I'd wake up
To faded glow sticks, leftover food,
To dead flies drowned in the punch
And bags under my eyes.
I'd have messy, tangled-up hair
And my ice-cream-stained dress,
And the magic will be gone. But tonight -
The night is still young.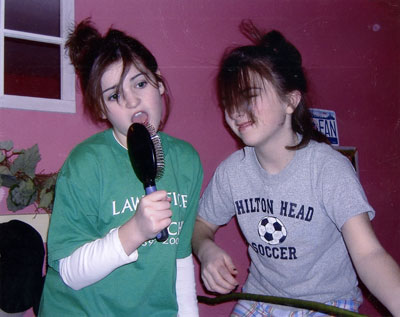 © Grace C., Poughkeepsie, NY