My Identity
MAG
Misplaced
In the sandbox, beside
The plastic yellow shovel.
He didn't yell out loud
enough as I was skipping
Away.
Hand in hand with Mommy,
Thoughts of ice cream tumbled
Around in my mind, I didn't realize
What I was leaving behind.
It must have felt lonely.
Me. Miles away slurping
Vanilla drips
Of ice cream before they crashed
Onto the scorching cement.
He wondered if I would ever return.
I realize now what I had done.
No amount of a frozen
Treat could repair the
Damage.
Not positive about much in Life.
Friends, College, Career.
They were going to discuss
With Identity the plan for Me.
Too bad Identity is mixed
With the sand now, being stomped
On by the little children. Mashed
By Jam Hands. Smelled
Up by the occasional feline.
His Life is rough without Me.
My life is one big question mark
Without Him.
I feel that we will meet
Up again someday,
Until then, however,
Identity will just have to yell
A little louder.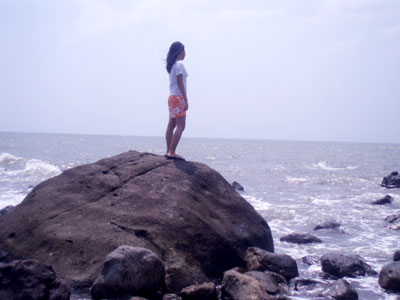 © Grace L., Bacolod City, Philippines