Tuesdays
MAG
Every Tuesday night
You come to the little coffee shop where I work
Three minutes before closing
Order a chai latté (iced, in warmer weather)
And a slice of banana bread.
Skinny, pale, rock-star arms
Exchange paper and coins for happiness
(always with exact change - so you can leave faster).
Always the same thing.
Always pushing your dyed, straight black hair out of your face
As you take the latté in your right hand (a sip)
And the bread in your left (in a brown paper bag).
A mumbled "Thanks,"
And always a small, barely noticeable smile
Before you turn around to leave.
I've tried guessing your age countless times,
But your looks and actions
Belong to two different species.
I've tried guessing what your life is like
(better luck with this).
I've come to the conclusion
That you teach English literature in a small community college,
Somewhere which doesn't take you seriously.
You and the school are just using each other, and you both know it:
The school needs a professor
And you need to pay the bills.
At your apartment, the walls are painted different colors
And the furniture is eclectic at best (like your taste in music),
Piles of books and manuscripts everywhere.
Of course, I'm probably totally wrong
I'm just a stupid teenager working a part-time job
At a small coffee shop
But your smiles keep me going
One Tuesday to the next.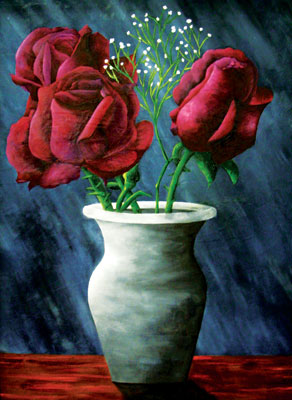 © Brandon S., LaFollette, TN