The Dot, The Dentist Chair, and My Lord and Savior
MAG
Lying there in the dentist chair
with the bubble-gum mask rushing salvation fast
i got a funny feeling as i gazed at the ceiling
(a spiritual place of peace and healing)
it had countless dots and numerous spots
and about one hundred fifty thousand tiny blots
i picked out one, and made a very important determination
the dot i inspected was thereby selected
the end-all, be-all God of everything.
That one single dot i so utterly and completely arbitrarily picked,
with little reason logic or wit
is/was/will be the Creator of all that is known/unknown.
As they bore into my cuspid - knives, drills, mirrors, and hands
i knew all the questions of this bizarre land
this dot on the ceiling was the source of all feelings
and the maker of all trees and the dealer of all dealings
but as the hole was filled and the spit sucked away
i searched long for my Creator,
but he was nowhere to be seen -
existing only in a dream
for as i gazed across the field of dots,
looking for that one grand mark to name
i soon realized to my surpirse
each dot was just the same.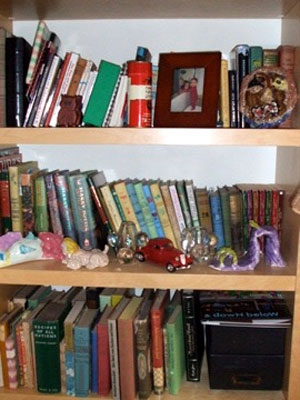 © Nina M., San Francisco, CA