My October
MAG
Sunset's breath appears,
Accompanying stars that polka-dot a somber sky,
Like the dress I wore this morning.
It drapes my legs,
Sliding over my knees when I sit.
Leaves dance to meet dirt,
drifting clumsily down,
crackling beneath my toes,
sleeping there until they disintegrate.
Only more falls will come.
Old becomes dead becomes new,
cycles of clothing.
Fire to numbness to thaw.
Swinging at a playground October.
Wind blushes my cheek.
Things seem to creak more now.
Doors, swings, bones, branches,
snapping the twig when a crisp breeze

makes itself known,
through crisping leaves and sore branches.
Cringing in their movement.
Comfortable,
Mom's old sweatshirt,
cradling me from the crisp night,
as the words leave their mark in the air.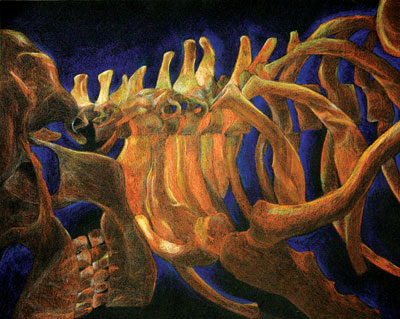 © Amy Z., Edmond, OK