Sweet Prince
MAG
The children,

Thick and plush upon the rug,

Sat meaningful

As they listened

With weathered ears.

Tiny Jennifer is seen

Below a crook in the credenza,

Fingering the supple threads

Of her mother's

Laced persona.

Good night, my sweet prince,

Her smile says

As the thieves perch

In their thickets even as we speak.

Swallowing deep

In the depths of their acquittal

And drunk with

Alternated breaths

And visions.

And I,

I watched with a crooked grin

And isolated rubbernecking

And three cheers for the end of innocence.

A tropical fire alit in my mind.

And I,

I sat among

Their crystallized eyes and wept

With petty mass destruction,

Heating with a passion

That burns beyond my silent tongue.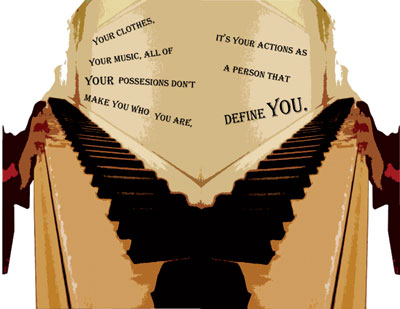 © Brad F., Stewartville, MN