Mom
MAG
April 28, 2009
As a young girl,
I would wrap my arms around her thin neck,
feeling every bone
and tendon through my chunky fingers.
And tuck my freckled chin into the little hollow
between her neck and collarbone, jutting my
neck into a painfully awkward position,
but I didn't care, because it was my favorite spot
in the whole world.
And now, as a young woman, I can see the skin in my favorite spot getting
leathered,
worn,
sagged,
covered in sun spots.
The creases around her silver-blue eyes
get ever deeper, carving defined canyons through her
buttery skin.
The corners of her mouth creased with slivers of white,
a permanent reminder she's never run out of things
to smile about.

I walk over to her favorite spot on the couch,
move aside her latté and toast with apricot jam,
and curl into my favorite spot again.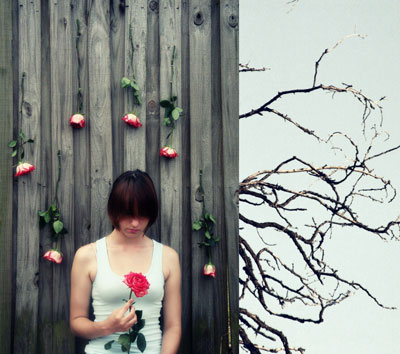 © Taylor S., Deltona, FL