Terrors of Reality
March 13, 2019
I'm not proud to say I'm a survivor
because I get to, but the victims don't.
It's not fair on any level,
but that's the way it happened.

I'm not proud to say I knew them
because the past tense shouldn't be used in the present.
My blood boils for the families screaming,
"Why my kid? Why?"
I'm not proud to say I was lucky
because there was no luck for anyone.
Luck was for everyone who didn't attend my school.
Luck kept them from inevitable nightmares.

I'm not proud to have a scar
because people think it's badass.
But it's just a reminder that I was there
That I was there.

I'm not proud to walk back in here
because I can't stand on my own two feet.
I tremble as if I were paralyzed
and it replays over and over again.

I'm not proud to be more aware
because it gets annoying always watching out for trouble.
My senses are heightened and I've developed PTSD
like a war veteran, even though I'm only sixteen.

I'm not proud to be standing here today
because I am unable to see the friends I miss.
Sometimes I sit back and wonder if I didn't make it
because I don't feel anything and I just can't shake it.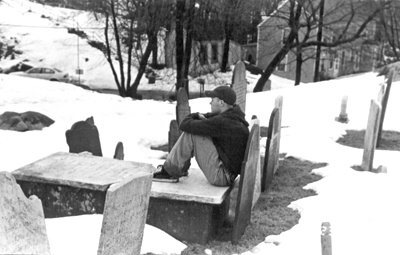 © Matt B., Marblehead, MA