The Getaway
MAG
February 16, 2019
my dear, this is a wonder of a place.
screech your woes down from the rise and drop
of soft grass: no one will make a sound,
hillside wrapped in a stunning whirl
of glacier and camel lace.

the lakes are stained a bit black, like the drops
of charcoal bleeding from my throbbing
heart, we can stroll a lifetime, and always
find our way back – the voices of nature
linger, to catch us, lest we fall, and ruin crops.

in little huts in little streets, sit the ladies
with crystal balls. they can tell a false fortune,
so out of place! we can stroll
through the lonely streets, only so empty
during the cruel weekdays.

shops full of sacred pasts! where is the history
people have chosen not to claim? somewhere among
the smooth surface of china, I'll say. the jewels
of this town, buried among the valves
of its heart – all a mystery.

when the time comes to sleep, let's stay awake,
past owl light, 'til eyes water, like never before.
how can I leave this allurement
of a place? for home is only a harsh reality,
and I have been granted no break.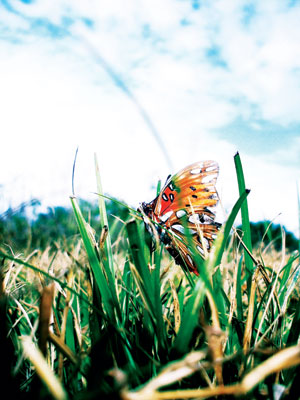 © Ashley B., North Port, FL