Pins and Needles
January 14, 2019
How am I supposed to answer a question I don't know how to answer?
Tongue tied and terribly troubled.
It's kind of like that feeling you get when you're told you have cancer.
Angry and absolutely aching.
Why can't I put together words or thoughts to describe why I feel like this?
Sad and super sleepy.
I don't think you understand how frustrating it is when you get the chance, but miss.
Macabre memories making me mad.
It gets tiring when they continue to yell at me for not knowing what's wrong with me.
Harmless and hardly happy.
Nothing can really explain why I just want to run away and be set free.
Complicated and crappy cards.
I didn't choose to confuse myself or you, and I can't give you a clear response.
Ingenious but ignorant.
Since nobody can feel what I do, I have no support, unlike a light and its sconce.
Endlessly enraged and embittered.
My heartbeat increases as the attention is put on me, but oddly no one can hear it.
Pathetic and peer-pressured.
Tears build up in my eyes, and it's not easy to keep them from rolling, I need to sit.
Greatly and grammatically galvanized.
I hope one day you'll understand me when tears are streaming down my face
Racing to realistic rumors.
When I tell you I just can't do it, I can't find a single thought to trace.
Turning time into a turmoil.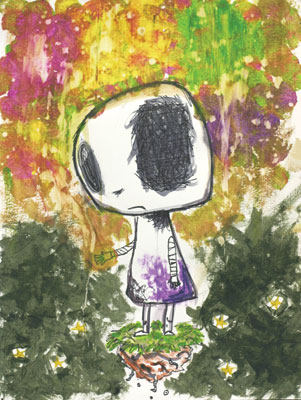 © Ashley W., Port Charlotte, FL