To Dream
October 31, 2018
When you doze off into your nightly slumber
do you think of me as your little humbugger?
Do worldwide controversies cloud your brain?
Or do you think of Batman fighting Bane?

To dream is to wish and to wish is to want
I'm old enough to know what I want is my dream.
Some say it'll be hard for me to achieve,
but my brain, unlike others, isn't full of ice cream.

When you let your mind run free of thoughts
does your stomach twist in a million knots?
Is your contemplation a jungle of madness?
Does it make your head spin on a feverish axis?

My dream is to live, live like an obscured piece of art.
I will not let anyone keep me inside these boundaries
because art in a frame is like an eagle in a birdcage.
I dare to live where the unknown hides.

When you close your eyes and fall into a deep sleep
do you hear weird, psychotic voices or not even a peep?
Do the voices tell you things that you can't even fathom?
Or does the silence kill you more than you could possibly imagine?

One day I promised myself not to let my goals run away
because if I were to find them astray,
Not only would I be devastated and destroyed,
but I would always remember the dreams to avoid

and I wouldn't want to miss out on impacting the world.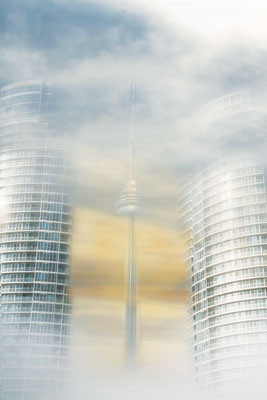 © Micha C., Toronto, ON, Canada