The One Shaped Like You
October 30, 2018
Your world contains shadows,
Of which I wish to dispel.
I want to be your light, though
Onyx chains, black as death
Bind me, holding me back
From showing you
The way I feel.
My life is concerned,
With your well-being,
Though the mist surrounding me
Shows naught but half of who I am.
Tendrils of insanity curled around me,
But you were the first,
And only person to pierce them.
Seeing part of who I really was,
After living a lie,
Was the first gift you gave to me,
But it wasn't the last.
You showed me love,
You taught me trust, and compassion
You gave me life,
A life of which I never imagined,
Only marred by the fact,
That it's not a life
Where you're beside me.
Others cannot see
What you really mean to me.
All they can see is
Light and shadow and
In between
For them, you're normal.
But you're not normal to me.
You're extraordinary.
Because, even though you may never know,
A piece of you is carried in my heart
Every day, and my cracked soul
Is missing only one piece.
The one shaped like you.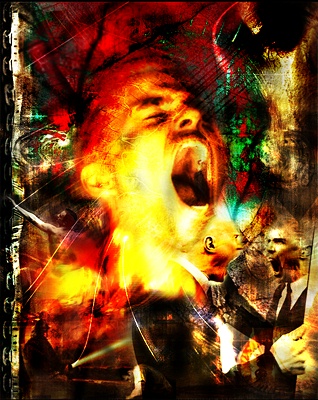 © Mark P. Woodside, NY