The place I call home
September 20, 2018
I'm from an off white house with blueish grey shutters.
From breezy nights at my siblings' sports events,
to blazing bonfires whenever the weather permitted it.
I'm from jam-packed drives to swim and Tae Kwon Do practice with my cousins.
From blaring music as loud as we can, singing along to the words,
to peaceful family vacations in Eagle River along with 24 of my closest family members.
I'm from nights with my friends, watching the dusty orange sunset.
From laughing until it felt like someone was punching us in the gut,
to watching the blue sunrise, wrinkles on our cheeks from smiling the night before.
I'm from underneath the striking bright lights shining onto the football field.
From the outrageous crowd, cheering on the team we all have grown to love,
to the community that has watched me grow is now watching me cheer like a maniac.
I'm from the welcoming arms of my father after school.
From my mother's late night homecomings after work, the smell of the hospitals distinct scent,
to the significant amount of love that's shared within our home.
I'm from an off white house with blueish grey shutters.
From the amount of life-long memories that won't be forgotten,
to the place that will forever be my home; because home is where my love is.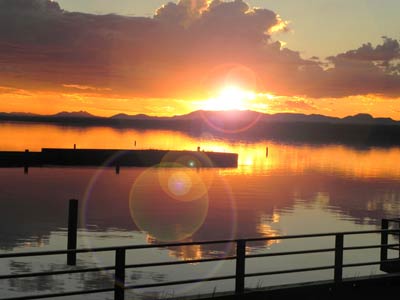 © Kellie K., Milford, OH