Doublethink
August 27, 2018
One lost tooth,
My very first.
So I stayed up all night,
With wide eyes, pink footed pajamas.
My breath caught as,
I heard the sound! Of my door,
Closed my eyes tight and lay still,
Shifted my head so she could reach under my pillow.
Then I heard a voice and saw a hand:
My mom's.
Caught in the act with,
One tiny bone and a crisp dollar bill.
My lip quivered but,
She spread her violet wings,
And disappeared.
With my very first tooth, in a haze of fairy dust.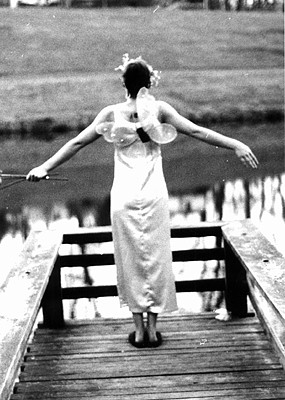 © Jessica T., Cincinatti, OH