Aflame
July 18, 2018
you say you forget little from love.
i know too much. the passion of proximity, the senselessness of sensibility. i dive into the sea of unseeing and lose myself in lethargy.
yet i abandon my memories.
my hands are wet from the river of forgetfulness
where the old woman meng po bid me drink
when i fell into hell,
for you, you who set me aflame and left me burning, i
to who've you seen out of apathy.
none wonder about fire.
forward, i
walk on this ashy road, my
lonely back, the icy abyss.
i know too much. my passion, my senselessness, my lethargy. i reach forward for greater heights knowing there is glory in failure. the sun is a sensate pulse
or could fall short.
think this of creation; fire
is neither terrible
or terrific.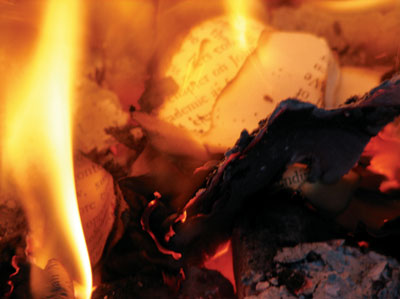 © Elizabeth H., Jordan, NY