Brisk Dawn
April 7, 2018
A chilling day of autumn;
I wait while carrying my faults in tow.
With sleepy eyes that look forgotten,
But see those who have fallen low.
As time surely, but lazily ticks by,
The ancient coach at last, arrives.
With weathered boots, I sigh,
While climbing up, through biting wind knives.
I reach my seat with solace.
Still frigid, eyes still drowsy;
With stifling gloves, still flawless;
I rest, my cheeks still rosy.
The coach continues down the path;
Its abrupt jolts like stormy shivers.
I huddle close to dodge its wrath;
My flowing scarf like frozen rivers.
I look through glazing glass.
My eyes adjust to gloom,
To scarce and blackened grass,
To ghosts of trees, and morbid tomb.
A sense of inner sorrow,
An aura matching Death,
A warn of no tomorrow,
A sign of woe, its dying breath.
The coach still moves through graves;
The sun still starts to stir.
The orange, pink are flowing waves,
In yawning sky, a vivid blur.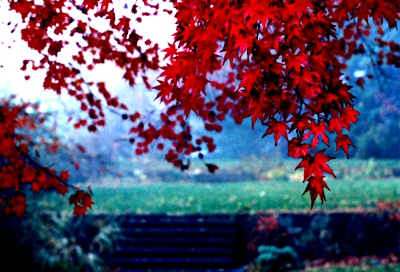 © Susan R., Iselin, NJ