Searching
December 3, 2017
 "Mama?" asked a child one day.
"How do people get this way?"
"What way dear?" she smiled to him,
Until he showed his phone, quite dim.
For on its face it shed our tears
As fate rained down; the Reaper cheered.
"Turn that off!" she yelled at him.
But how to change a future grim?
One day she left her house to see
If Joy and Peace can live on free-
Free of tax, free of strife,
Free of hate and loss of life.
While in the city for her walk,
She stopped a businessman to talk.
"What makes you dream?" she asked the man.
A look he mustered, off he ran.
Quite lost she sulked onto the train,
And looked on through the ceaseless rain.
She saw a man lost in his thoughts
If something new he'd just been taught.
She saw his mind, his whirring brain.
And simply knew he felt her bane.
Then the train stopped, head lights flashed
And with her purse, he quickly dashed.
The next stop she got off the track,
No purse nor clue, with answer lacked.
But still she needed some reason,
To explain the world unto her son.
She saw more souls of saddened states
Whose faith in life was second-rate.
When low a bridge she found a man
Who, quietly, he took her hand.
"Those you seek who understand,
Your search for love throughout this land,
They hide themselves away instead-
Secretly they use their heads."
"They know what woes you see around
And to society they are bound.
Unlike those who feel great pain,
And use it to attack those sane."
Having said his peace to her
She finally received one answer.
That good is there, but not when called,
Yet there in need, for one, for all.
She came home after her long day.
Silent hope was there to stay.
At home her son was with a book-
And from his eyes, the future looked.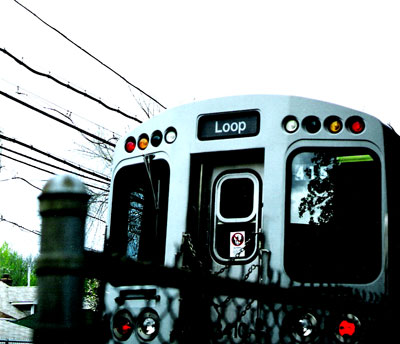 © Alyssa V., Chicago, IL