Buck Ballad
September 29, 2017
I can drive a truck,
I can shoot your buck.
Back in the woods,
You wouldn't think I could.
Now it's done dead,
Coming with me.
A big ole buck,
Going on my wall.
Blue Lights a flashing,
A big green truck.
Throw my truck up in gear.
Hope they don't see my buck.
Taking short cuts,
Trying not to get caught.
Back through the woods,
Deep in the sticks.
The ole boy follows.
My gas is running low.
Almost across the county,
Hopefully not a bounty.

Parked on the hill,
Looking at the wardens,
Scattered like a bunch of ants
Trying to find food.
A big ole buck,
In the bed of my truck.
Didn't even get caught.
Too bad it happens a lot.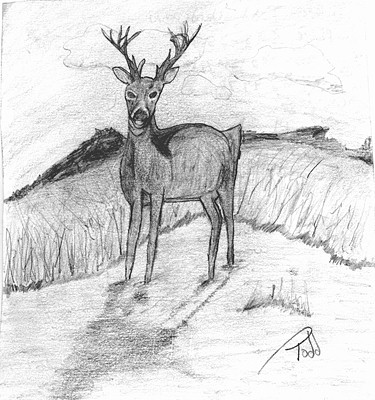 © Todd V., Neoga, IL