Superhero
June 10, 2017
I remember the day
when I first met you.
I felt as if my heartfelt dream
had finally come true.
Beginnings are filled with
smiles, joy, and unwavering affection.
During the dawn of our precious bond,
everything felt like perfection.
You were the one & only reason
I enjoyed waking up every day.
You truly brought joy to my life
In every aspect & every way.
Your smile brought me warmth,
your touch brought a smile to my face.
You were perfection- in my humble opinion,
you I would've never dared to replace.
But, I always would notice that
There was something wrong with you.
You'd try to hide your emotions from me
but I knew your mask wasn't true.
I saw the pain behind your gleaming eyes,
the sorrow hidden by your pretty smile.
It must be painful to slowly fight
against every challenge & trial.
As a boy madly in love with you,
I wanted to save your heart so pained.
But I sadly failed to realize that
your hurt was too deeply engrained.
i tried to be a superhero-
the boy who saved you from terrible mess,
but I failed to be the lover you needed..
someone who made the tears flow less.
I knew that you wanted to feel love again,
I could tell by the light in your eyes.
But the walls that made your heart so sad
prompted you to avoid it & say goodbye.
You weren't able to open up & love,
and even I, the superhero, couldn't stop your tears.
That point marked the sad beginning
of the end of the bond that brought me cheers.
I failed her.. and I could feel her drifting
further and further away from me.
I saw her suffer right in front of my eyes
and I simply did nothing but flee.
She taught me a valuable lesson
a lesson I'll hold close to my heart.
Love isn't about getting her out of hell,
love is sticking with her in the dark.
Because no human-
not even a superhero,
can defy the chains of life's burdens;
because life often gets quite low.
But everyone
can make somebody's life a little better.
by standing by them in their darkest hours,
and showing them that they matter.
i miss her a lot.
if could go back to when I first met her;
I wouldn't be a superhero but
I'd be the shoulder she'd cry on whenever.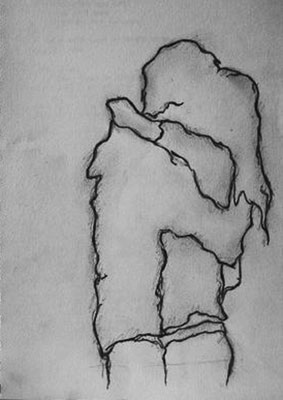 © Nicole B., Newcastle, WA