Beating In My Heart
March 15, 2017
Through the wind, a voice was drifting
Falling into the open breeze.
Off the ground lifting, lifting,
And into the open seas.
My breath is catching,
My heart is seizing, stopping to believe
That the hatching
Of a new voice was causing such grief.

Where in the spirit was I
To listen to the sad music?
That was such a grieving cry
To its fellow mourning.
But the voice was still there
Through the skies of morning
And in the teary air
Of everlasting life.

The notes were magical
So alive and well
That at the times of this tragical
I was at once reminded of a spell.
Memories dawned onto my mind
That I found myself beginning to dwell
On a loss that I entwined
Into the magical spell.

They were fairy wings,
So colorful and bright.
With the power of a kings
But fragile at might
They were the most beautiful things
I've ever seen,
Worth many diamond rings
And much preen.
But they were hidden only until night
Where they could be
Unfolded into the moonlight,
And be set free.

I remember trying to fly that night.
I was a fairy
Flying with might.
I scaled a tree to my aerie
To become a fairy at night.
I believed I could fly 
And I closed my eyes
And I jumped high 
To soar the skies.

But my dream was over too soon.
I touched the ground 
Only to be swooned
By the strong sound
Of the beating of my wings. 

I had suffered a great loss
In my days of faries
And the sorrow I carry, I cannot toss
For it's as dark in depth as berries.
Yet, I realized my wings were still living
As the voice lost nothing,
Because they were still existing, 
Beating, in my heart.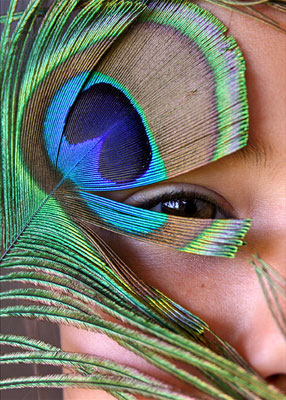 © Rachel P., Wailuku, HI