THE BEST DAYS
September 29, 2016
The night was clear,
The air felt clean and crisp,
There was an energy and excitement in it.
We all sat on the cold stiff brick,
With our laughter and conversation,
Floating through the air.
There we were, just sitting,
And waiting,
Trying to soak it all in.
We were in the middle,
Of the best days our lives.
The waiting ended.
The lights flickered and flashed,
You could see it in our eyes,
Glued to the outside of the cathedral.
Music replaced our conversation,
Everyone there was in a trance.
You couldn't even imagine what was seen,
Two different worlds crashing together.
We never dreamed we would be there,
We stumbled into a treasure. 
That little square is now a portal to a happier time,
Even if we only visit in our minds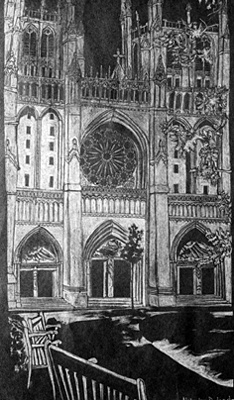 © Alejandra D., Kannappolis, NC