Only Someone who's High can Love Me
August 30, 2016
You only love me when you're high,
when ur too above your head
to see the sky.
You can't see the lies,
nor care about the tides
that I'm drowning in
late tonight.
And every time you seem to try,
it is only when
I'm dying inside.
Too blind see my fragile waist
appearing so gentle
but out of place.
You never held me the way you should have.
You would not appreciate me,
you weren't a real man.
And all I ever wanted
was for you to be happy.
But I was unaware
that I was not helping.
And all this time
I forgot about me.
You werent the one,
you didn't deserve a thing.
And you never could see
the great girl I was meant to be.
You wanted someone else,
anyone other than me.
And perhaps we were never right,
sometimes I wonder if we were always
so uptight.
If this you around me
was always so sad.
And if you were constantly
making me feel
so bad.
But this time
I sought to see,
passed our wrongs and dignity
and find myself,
who I wanted to meet.
The me without you
the good kind of she.
Though my kind of high was different than yours.
Every time I was around you
my head would soar.
But that's not how it was for you,
drugs were the only way you knew.
So maybe I should have been thinking of me
instead of waiting for
you,
to bring out who I was
supposed
to be.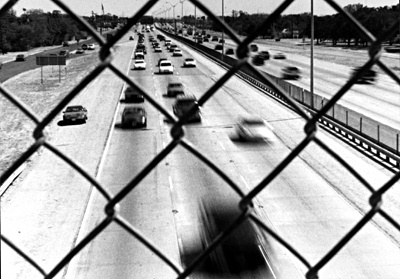 © Matt Bullock, Highland Village, TX