The Unfinished Entiwining
June 30, 2016
Healing the scars, bearing the pain
Of piercing needle in my heart and brain .
Your presence was like a thread ,
A thread in this needle ,
Weaving the twill of love ,
Which was feeble.
Words were bullets ,
From my loose-lipped mortar.
They razed the strands ,
in twined twill of ardour.
I begrimed the twill ,
You dropped the aiguille ,
It's echoes, I can still hear ,
Even in this flurry chill.
But the needle isn't broken,
It just bent to remain unbroken ,
One cannot remove the traces of time,
Your name is still written in scars of mine.
Come back, let the thread pass through the needle eye,
Let the twill be completely twined.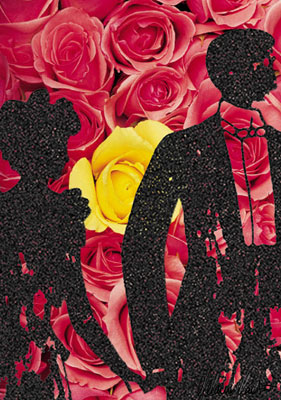 © Melanie M., Hendersonville, TN