Logolepsy
November 21, 2014
Sciamachy
It happens a lot,
Me and myself,
fighting for thought.
The shadow,
With words,
It speaks on its own,
Flying away south like the birds
What a neat disorder
I have in my brain
Logolepsy
I love the insane
Speech,
Lyrics,
language and more
Oh, I love it!
I truly adore
The sound the
Words make,
the way that they flow,
How my mind knows
Just where to go.
I highlight the dictionary,
Finding them all,
Hidden verbs,
Trying to fall
Into the shadows
Where Sciamachy lies
I find and I fight them,
my greedy green eyes.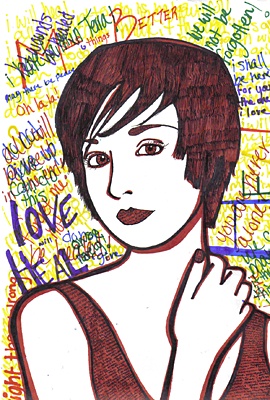 © Sara D., Aiken, SC