Bring Forth The Peace Within Us
June 23, 2013
From here on out we shall pass peace for we know how,
Therefore, Show kindness to all society; let us do it now!
Before the world breaks out in war,
Leaving nothing; no more.

Bombs drop in foreign lands,
Bodies washing upon desert sands,
Adrenaline runs through your veins,
Can't help but feel this pain.

Buildings start to burn,
Countries start to turn,
A thousand flags in which are found,
A million soilders upon the ground.

Can't you see the end is around the corner,
This hatred is getting colder,
Do not defer nor neglect it,
Let's build our strength as one bit by bit.

We all carry grudges and never forgive,
Stop this distaste and let us live!
The time we spend hurting and hating,
Is another day of love fading,

Comfort those around you,
For you don't know what they've been through,
But all don't have the same fate,
Only those of the future we create.

Let us heed to the voice of the noble,
No matter however weak or feeble,
Let's take a stand for what is right,
C'mon people let's put up a fight.

Together as one society let's bring forth the peace within us,
Remember the past; live the present; and fight for a better future; that's as much,
For those who ask where is the source,
From you and within me of course.

Be it peace or love beginning or end,
Man and woman need to comprehend,
With peace in life be it myth or reality,
In our world may the theme be specialty.

To build up peace. With all sincerity,
We must first spread the wings of our society,
The pain in this world we cure,
As we bring forth the peace within our soul.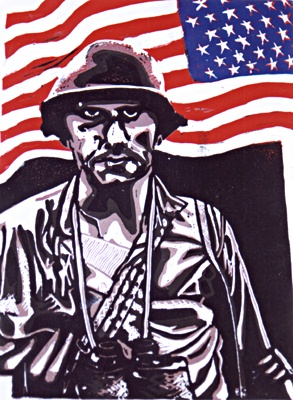 © Troy W., Kannapolis, NC