Lady With 100 Cats
March 19, 2013
This is Susie;
She likes to sit in her Jacuzzi.
But when she needs to feed her one hundred cats,
She has to get out and put on her high flats.
Susie loves each cat the same,
But once she forgot ones name…
She pays about $4,910 for them, a year;
It sometimes makes her shed a tear.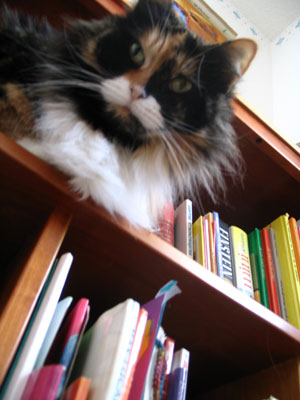 © Valerie L., Niskayuna, NY