Doll House
October 30, 2012
There was a place where shadows lie,
that never reached the sun.
a lonesome place where there's no sky,
where darkness had begun.

The people there had deathly stares,
their eyes where made from stone,
and out of line not one would dare
to stray from path alone.

Their skin was cracked like dried out clay.
Their limbs would barely work,
they stayed the same each day by day,
until the night would lurk.

But even then they would not walk,
they would not shut their eyes.
They would not sway or move or talk,
they didn't seem to try.

There was a child outside this town
who knew the people there,
she'd talk though they don't make a sound,
she didn't seem to care.

She changed the people in that place,
she changed the way they were.
she made them move about the space,
she was their own small cure.

But she could tell they needed sun,
the way they all acted,
how they would seem to carry on
like with their eyes painted.

and so the girl took them outside
to see the world beyond.
she left them there to feel the tide,
so they could see the sun.

But when the girl returned for them
their eyes had sunken in.
Their hands and feet had turned to crumbs,
They did not look human.

She tried to fix the people there,
with every single one,
but none survived from the place where
there never was a sun.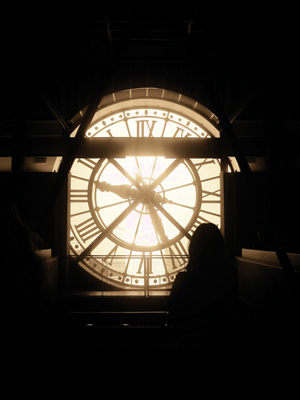 © Treza R., Kalispell, MT