Forbidden, Unwanted Love
September 4, 2012
I gaze upon the sharpest knife,
Knowing that it may take my life,
As you have stolen away my heart,
Yet still we remain far apart.
I'm drawn to you; your beckoning charm,
One day it will cause me harm.
Still, I welcome the flowers you speak,
It's always you that I seek,
Whether I crave a word or hug,
Within your arms I am snug,
Cuddled in my bewitching bear,
My hand through his tawny hair,
A laugh falls from my lips,
My hand rises yet slowly grips,
The scarlet rose he grasps tonight,
His mirrors my own delight.
Blazing among his swift allies,
Mesmerizing hazel eyes,
Through the day he winks at me,
If only we were meant to be...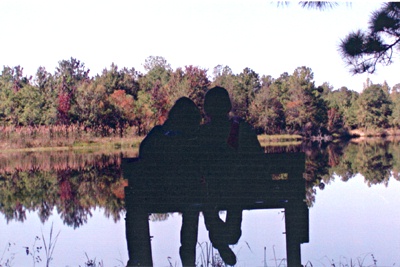 © Heather J., Slidell, LA