Midnight Storm
August 22, 2012
I am a bolt of lightning
lost behind a cloud,
with nothing of myself
but my shadow to be found.
For one brilliant moment
I'll dazzle the night sky;
forgotten just as quickly,
once you hear my cry.
For a clap of thunder
demands that it be known,
with its deep roaring voice,
that chills you to the bone.
Your bedroom windows shake
and rattle in their frames.
Then you will be full of fear, and I of joy,
for being the one that no one blames.
But smugness is short-lived
with no one to behold it.
I'd forgotten that my fame
lasted only for a moment.
As my crescendo of words
haunts your very mind,
I have gone away to a place
that none shall ever find.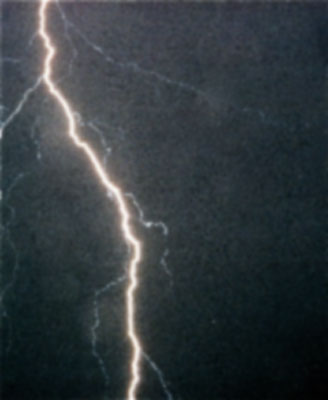 © Zachary C., Arlington, TN