Masquerade
August 17, 2012
A shimmering array of candlelight;
lights on the floor of a pristine world.
I want so badly to take flight,
but I continue to spin and twirl.

The tears in my lashes are diamonds;
my smile will never falter.
Still, the knives in my feet are reminders-
I'm one more sacrifice on this altar...

On the pedestals of make-believe,
of lies and measured glances.
I'll cover up the pain inside
or destroy life's fragile dances.

I haven't any wings to fly;
even then, I could not go.
I've got to keep on dancing,
even if I dance alone.

I'll dance 'till everyone is gone,
and play my part to perfection.
No wrong notes in my fine melody,
not a blemish in my complexion.

No one here will see me fall,
I'm the epitome of masquerades.
Each unshed tear and broken dream
I'll carry to my grave.

Who will see me fade away?
Like the shimmering light of the moon,
I'm fading fast, but keep my grasp;
I refuse to meet my doom.

Someday I might taste freedom,
but for now, I'm holding on.
Each dance step is a painful lie,
but the masquerade lives on.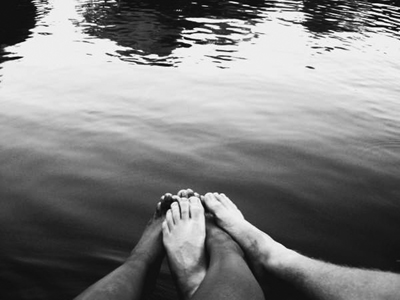 © Michelle W., Ada, MI