No longer in Junior High
August 8, 2012
There are so many paths,
so many hallways.
This school is where,
I'll spend most of my days.

Will I fit in?
Will I be an outcast?
Each class is so long,
But will they just pass by. -fast.

Classes will be... ????
I don't know what they will be.
High School changes lots of people!
Will it change me?

Advanced subjects. A challenge.
Math, Computers, Art, and Design.
People tell me it's scary,
but I'm sure I'll be fine.

I will maintain my high honors,
And struggle, but strive.
High School seems like a monster,
One I will survive!

Junior High was fun,
It darted by fast.
But High School, I know,
Will be a blast!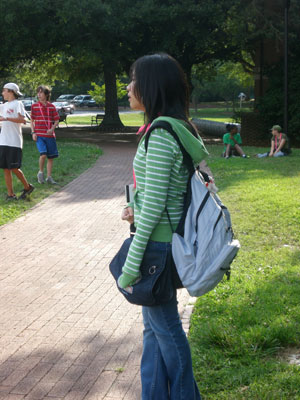 © Lucienne B., Parkland, FL