A World in Silence
August 6, 2012
I hear your voice,
though no words come through.
From your horrified look,
I know it must be true
that you are suffering
from something unknown,
and it's so deathly terrifying,
it chills me to the bone.
Your eyes tell a story
that only I can hear.
I long to help you,
make your suffering's end near.
But i can only watch you,
and imagine your pain.
I feel simply awful
that your screams are in vain.
So I sit and I watch you,
from far far away,
knowing that terrified
is how you spend everyday.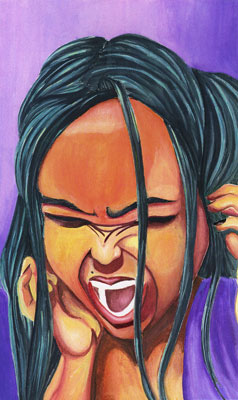 © Kriztille J., Briarwood, NY