My Land Is On Fire
June 5, 2012
It all started one day
and I was there to see it all happen.
We were smiling and all gay,
we were happy then all of a sudden,
there was a blast far from where i was.
I looked back - probably a fire work
that was my first silly thought.
almost immediately, an ambulance headed north.
Was that a real blast? I felt my heart rock.
Telling the res of the story does not matter,
what matters is what I saw on news.
It was not funny, every where was in a scatter.
Many cried but all I could was muse.
Little did I know that this was only the start,
for in days and months to come,
The Devil with us will make a home
and soon the land I knew became the past.
Hundreds and thousands have been consumed by the fire
of those unruly, inhuman monsters.
O! Christ when will they tire.
I have wished on countless stars.
To the churches we retire,
we are praying that we find peace,
but, they come with their fire
and make our prayers cease.
I'm sick of it tired.
When will they stop?
When will they halt?
Help! my land is on fire!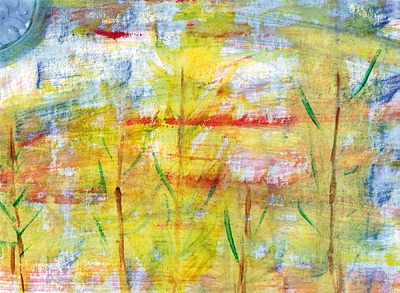 © Raymond G., Phoenix, AZ