Inside of a Girls Mind of her Fantasy Guy.
June 19, 2012
Girls want the perfect guy: a prince.
A guy who'll give her the perfect kiss.
Who'll hold her through the night,
and always tell her shes 'right'.
girls expect guys to give them everything:
earings, necklaces, flowers, or chocolates.
or even a guy who can sing!
they want their perfect little fantasy of a guy to come true.

But they don't so they all claim to say; every guy is the same.
Soon they give up in love,
and then cry all night,
wondering why they can't just fine one simple guy,
since they supposably try with all their might!
Yes i do too hope to fine the guy whos "mr. right",
but i dont wish to have these qualities,
i just hope to have a guy who understands me for me..
All i really want is a normal guy, who will treat me right.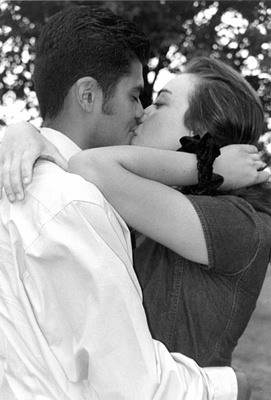 © Yaniris M., Boston, MA